A Freight Forwarding Partner With An Extensive Network And Unrivalled Logistics Expertise
Supply chains are the lifeblood of any business – that's why so many Australian businesses trust Wyton Transport to make sure their goods arrive on time, every time, and in perfect condition. 
Not only that, but our experience in logistics means we can help streamline your supply channels, save money, and grow your business. As you expand, we have a host of freight options through our strategic alliances which we are happy to assist with if and when required.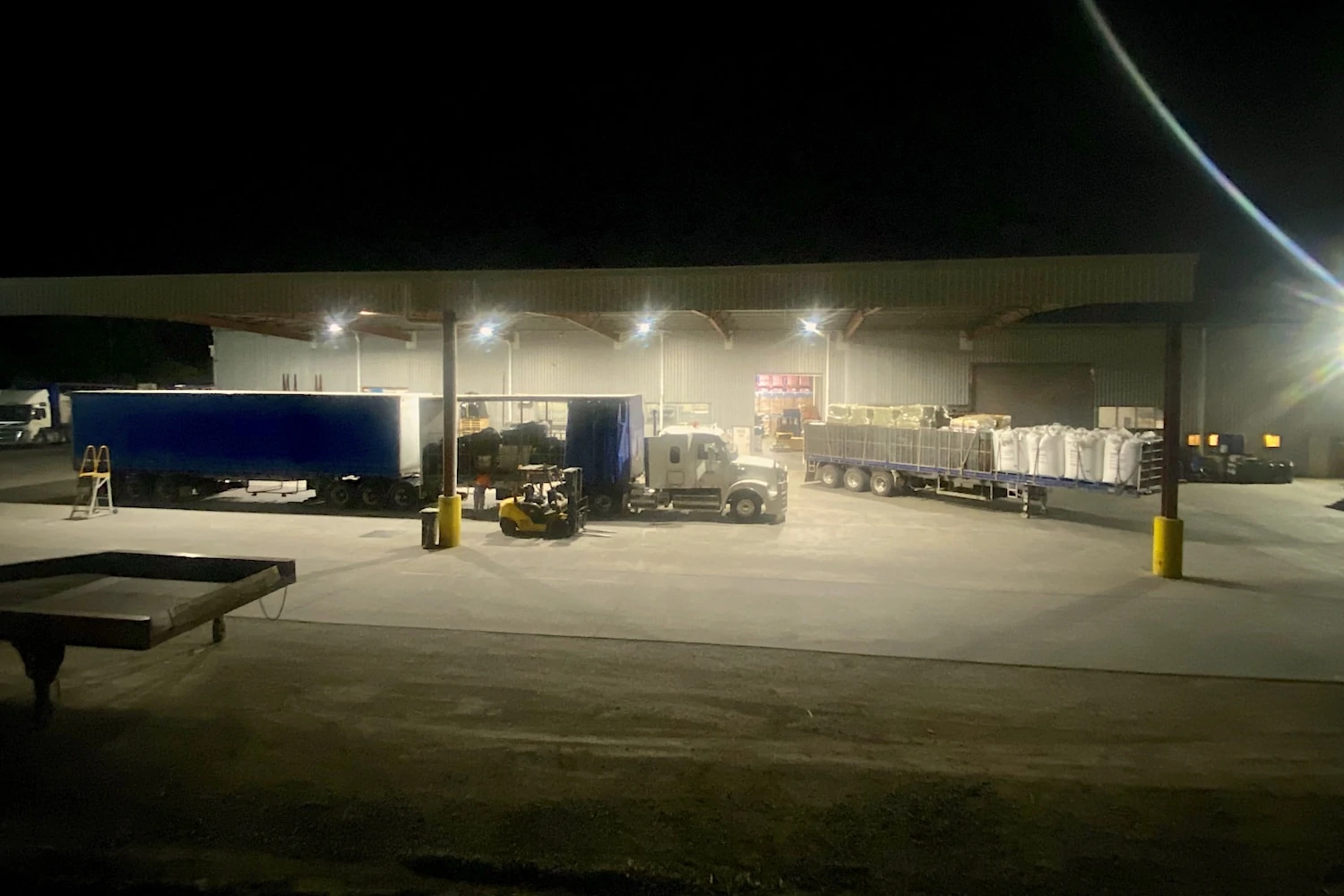 OUR CUSTOMER SERVICE IS SECOND TO NONE
To say that the freight forwarding industry is the lifeblood of the Australian economy is not an understatement. It is the backbone of domestic trade and the critical link in the supply chain that allows businesses across Australia to deliver their promised goods and services.
At its simplest, freight forwarding is the coordination and shipment of goods from one location to another.
In reality, it is a complex process that involves a great deal of knowledge and experience to execute properly.
With so many variables involved, and with such high stakes for your business, it is important to work with a logistics company that you can trust to get the job done.
WE'RE AN EXPERT FREIGHT FORWARDING COMPANY WITH UNRIVALLED LOGISTICS EXPERTISE
Why You Can Trust
Wyton Transport

As Your Freight Forwarder
At Wyton Transport, we are one of Brisbane's most experienced, reliable and reputable freight forwarding companies.
We have an in-depth understanding of the complexities of domestic logistics and pride ourselves on providing a personalised end-to-end freight forwarding service to each and every one of our customers. We also boast —
A broad network that allows us to facilitate the timely movement of freight around Australia.
An Australia-wide, heavy haulage supply chain network that ensures your goods arrive at their final destination in one piece and on time, every time.
Extensive freight delivery experience that allows us to handle even the most complex logistics.
With years of experience in the industry, we understand freight forwarding logistics better than most, and we are able to transfer the benefits of this directly to our customers. Whether you are shipping small parcels or large loads, we know how to get your goods where they need to go, on time.
AN EXTENSIVE NETWORK AND UNPARALLELED CUSTOMER SERVICE
What's Included In Our
Freight Forwarding

Services?
Freight forwarders provide logistics services that get goods from A to B, but our freight forwarding service offers so much more than just that.
At Wyton Transport, we manage all of the complicated variables in between too. This includes providing additional services, such as warehousing and domestic transport solutions.
All of this comes standard as part of our commitment to being the best freight forwarders in Brisbane!
WITH OVER 25 YEARS OF LOGISTICS EXPERIENCE, WE KNOW WHAT IT TAKES TO BE THE BEST FREIGHT FORWARDER IN TOWN
How We Go The Extra Mile To Be The Best
Freight Forwarders Brisbane

Has To Offer
We understand the importance of freight forwarding and have built our business around providing a freight forwarding service that our customers can rely on.
But we don't want to just be reliable, we want to stand out amongst the best Brisbane freight companies. This is why we also commit to —
Doing all we can to ensure your goods arrive safely and on time, every time.

Providing competitive freight rates and always working with your budget and timeline in mind.

Connecting with extensive rural and remote freight forwarders.
THE SAME THINGS THAT MAKE ALL OF OUR OTHER SERVICES STAND OUT
What Sets Wyton Transport Apart From Other
Freight Forwarding

Specialists?
All that equals an unrivalled level of service and unbeatable value for money.
Our extensive network of partners and our fleet of vehicles that make sure we can handle all kinds of freight transport. We get your goods where they need to be quickly, cost effectively, and safely.