With over twenty-five years of experience in the road freight industry, Managing Director, Michael Wyton, is a 3rd generation transport operator and business owner.
After managing the Western Division at G&D Partners for 12 years, Michael bought the business in 2019 and continues to build it into one of Queensland's premier transport companies.
We are incredibly proud of our entire team, a bunch of down-to-earth people who show unmatched dedication and commitment to making Wyton Transport the best it can be. Whether they are loading and unloading wool or steel on one of our regional runs, or loading freight at our Brisbane depot, they each share a joint commitment to providing the very best service to our loyal customers.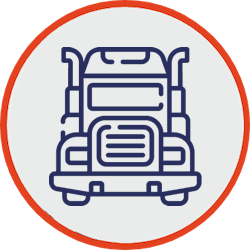 Managing Director & West Division Manager